Wuzhou Stainless Products Industrial Park stepped up the project construction
During the midsummer season, I walked into the Wuzhou Stainless Products Industrial Park located in Changzhou District, Wuzhou City, and saw a busy scene: various companies are either stepping up project construction, debugging equipment, or starting production.
The newly put into operation Xinfeng has an annual output of 1 million tons of 950mm stainless steel full continuous rolling green high-quality production line and high-quality stainless steel continuous solution pickling production line. The blank high-quality stainless steel pickling belt lays a solid foundation for the subsequent high-grade stainless steel cold rolling and product construction.
The under-construction Guangxi Wuzhou Jinhai Stainless Steel Co., Ltd. hot-rolling 1050mm rolling line technical transformation project can produce 200-series, 300-series, and 400-series and other high-end high-quality steels after it is put into operation, achieving an annual output value of 7 billion yuan.
Newly introduced this year, Wuzhou Yongda Group Antibacterial Ultra-Pure New Alloy Material Products Intelligent Production Center Project, Foshan Nanhai Zaihui Stainless Steel Products Co., Ltd. The product project of Wuzhou Jinhai Stainless Steel Co., Ltd., Xinfeng Green High-grade Cold Rolling Stainless Steel BA Plate and Pipe-making Production Line has a total investment of 3.55 billion yuan, and the new output value after it is put into operation is 10.8 billion yuan.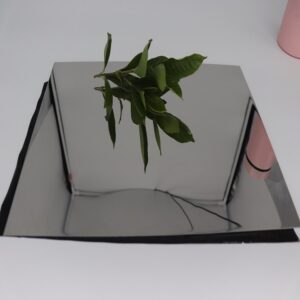 In order to promote the upgrading of the traditional steel energy industry, since last year, the Changzhou District Government has thoroughly implemented the autonomous region's strategy of "strengthening the chain, extending the chain, complementing the chain, and gathering clusters", guiding enterprises to work hard on process reengineering, process improvement, and product upgrades to achieve The upgrade from "rough smelting" to "high-end smelting" gradually promotes the extension of the stainless steel industry to the direction of intensive processing.
Continuously build a strong "steel backbone" to promote the high-quality industrial development of Changzhou District. According to the relevant person in charge of the industrial park, in the first half of this year, the industrial investment in Changzhou District completed 1.95 billion yuan, a year-on-year increase of 25.04%; the technological transformation investment completed 1.616 billion yuan, a year-on-year increase of 34.2%; the total industrial output value above designated size completed 12.395 billion yuan, A year-on-year increase of 24.8%. (Guangxi Wuzhou Stainless Steel Products Industrial Park)