As a supplier of stainless steel in China, Huaxiao provides various types of stainless steel raw materials, including stainless steel bars. And as the application range of stainless steel bars becomes more and more extensive, customers have higher and higher performance requirements for stainless steel bars. The stainless steel bars provided by Huaxiao have good corrosion resistance, and also require high strength, high temperature and high pressure resistance, radiation protection, and low temperature resistance. In order to adapt to various industries, we produce stainless steel rods of different shapes, such as square rods, round rods and hexagonal rods.
Features of Haxiao Stainless Steel Bar
Corrosion resistance
Fire and heat resistance
Good strength-to-weight qualities
Easily fabricated
Excellent aesthetic value
In Stock Stainless Steel Bar Shapes
Shape Classification of Stainless Steel Bar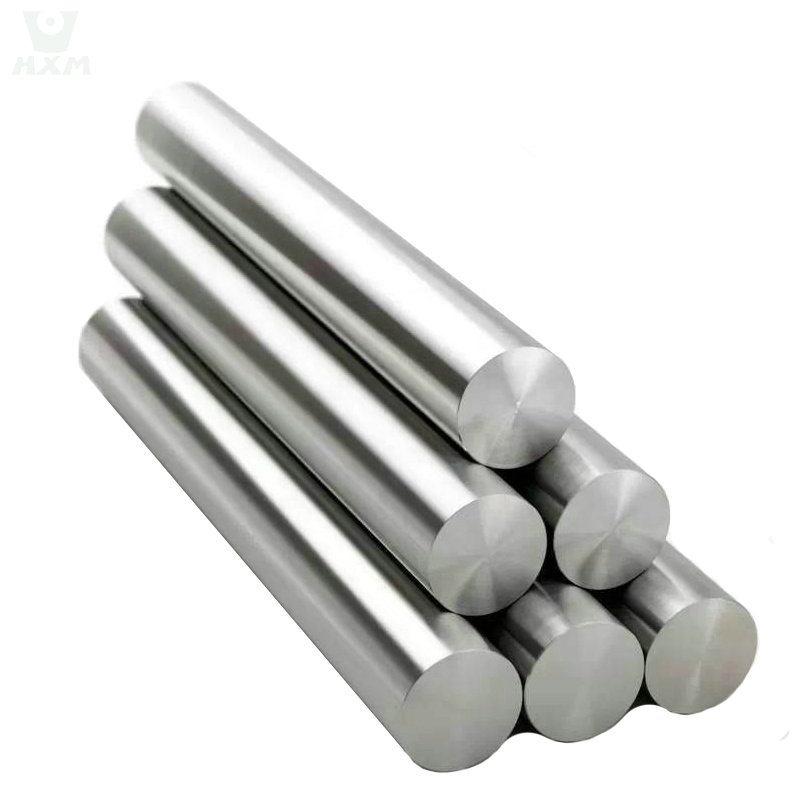 Stainless steel round bar is a cylindrical stainless steel product, widely used in auto parts, aviation, aerospace hardware tools, chemical industries and other industries.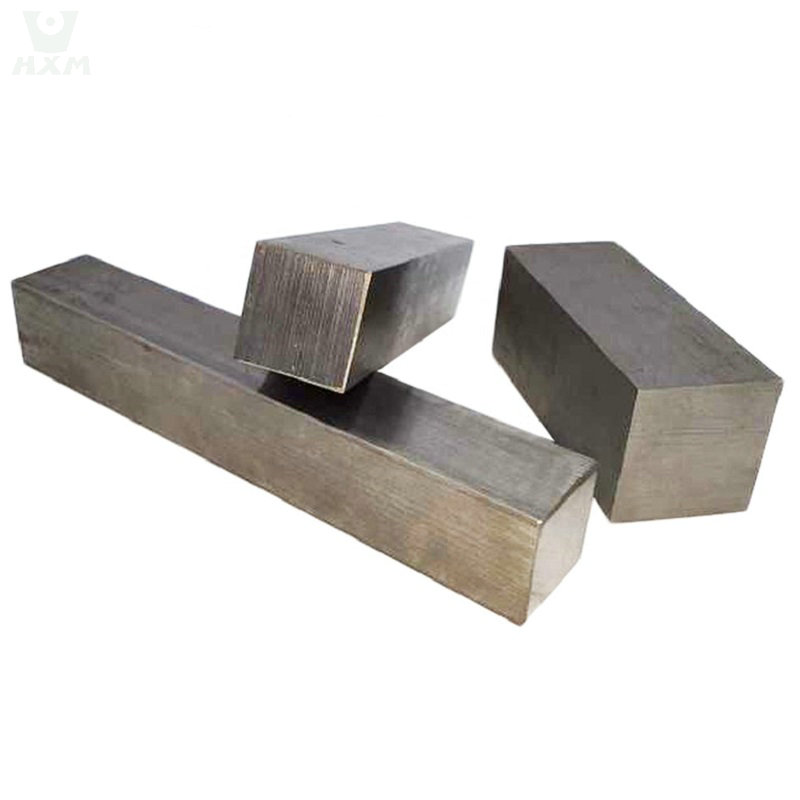 Stainless steel square bar is a kind of steel material with good corrosion resistance, heat resistance, low temperature strength and mechanical properties.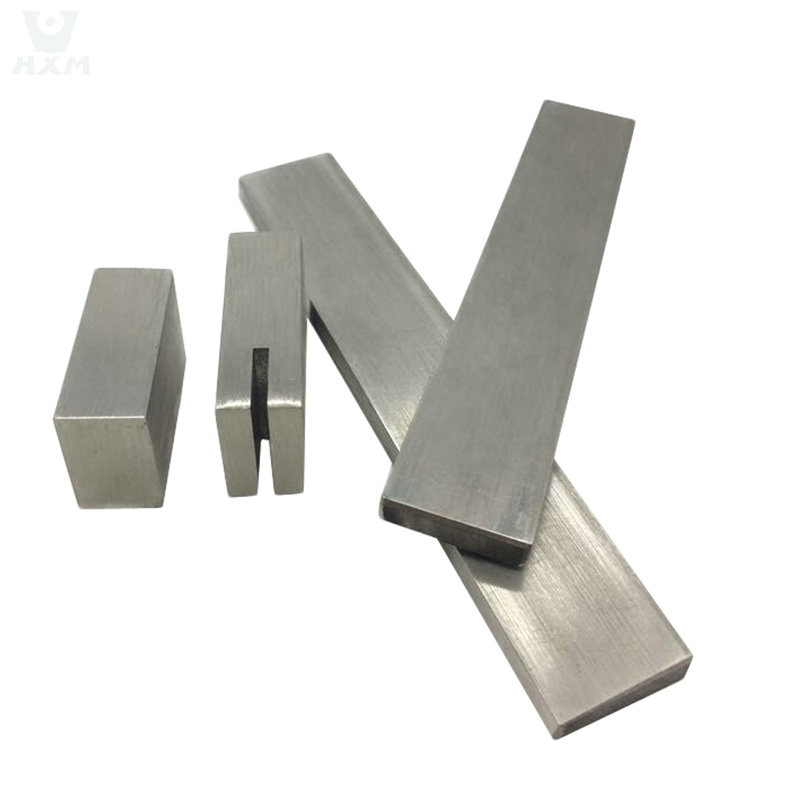 Stainless steel flat steel is a rectangular steel with slightly pure edges. Stainless steel flat steel can be semi-finished steel. There are cold drawn polished stainless steel flat steel and hot-rolled acid white sandblasted stainless steel flat steel.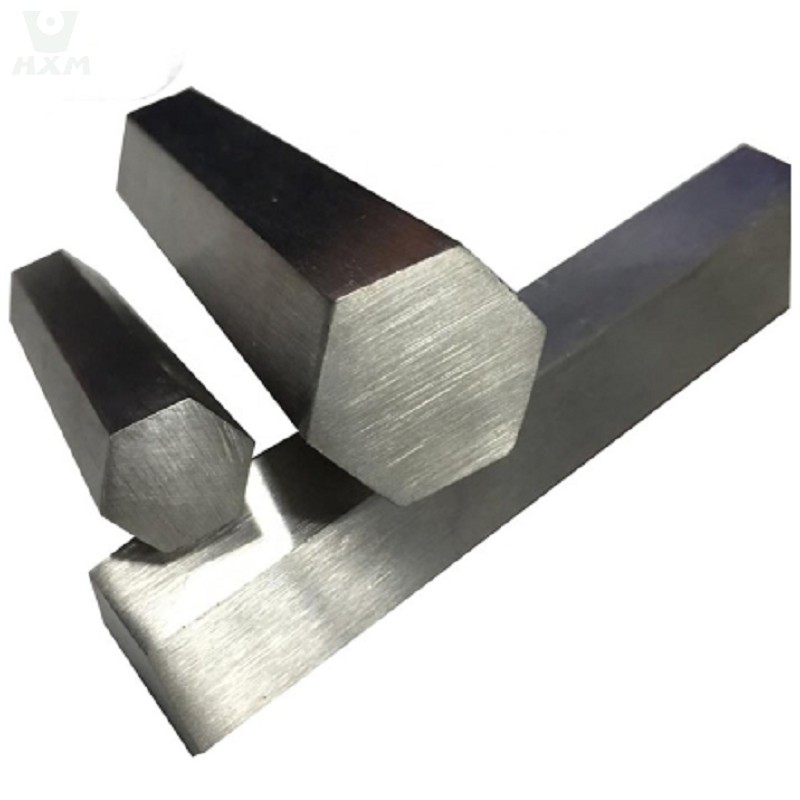 Stainless hexagonal bar are solid long strips of stainless steel with a hexagonal cross-section. Due to the characteristics of stainless steel hexagonal rods, they are widely used in marine, chemical, construction and other fields.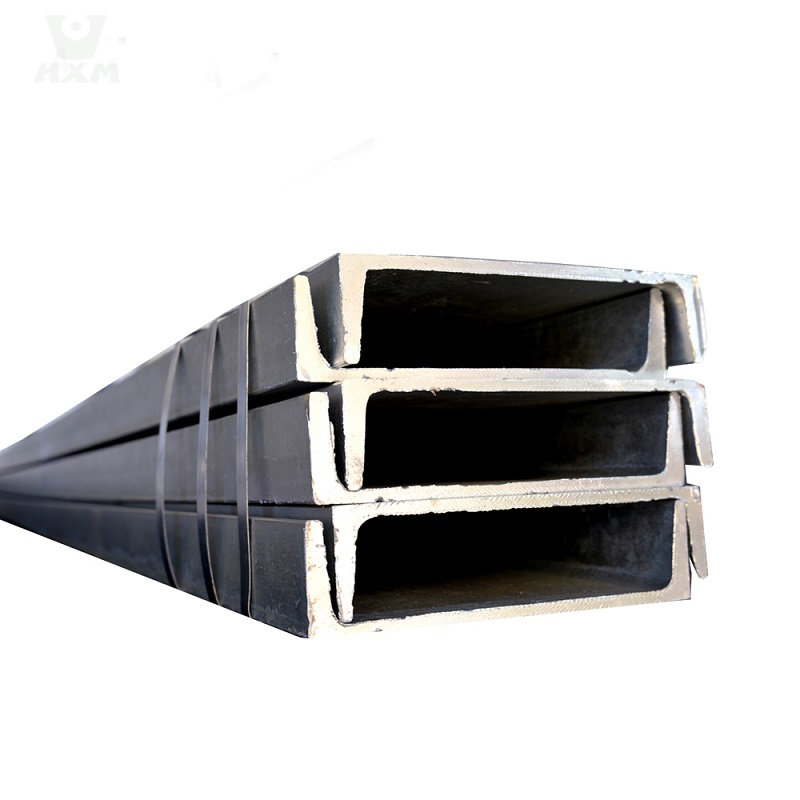 Stainless steel channel bar is a long steel with a groove-shaped cross section. Ordinary channel steel is mainly used in building structures, vehicle manufacturing and other industrial structures, and is often used in conjunction with I-beams.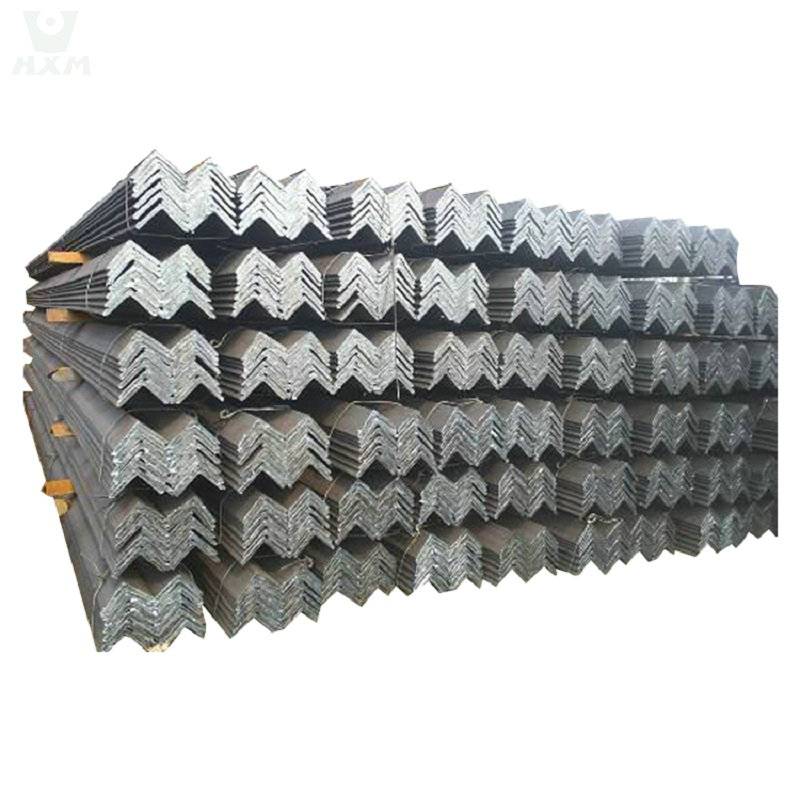 Stainless steel angle bar can be composed of various stress-bearing components according to the different needs of the structure, and can also be used as a connection between components. It is widely used in various building structures and engineering structures.
Specification of Stainless Steel Bar
Item

Stainless Steel Bar(Bar ss, Bar stainless, Stainless bar, Stainless Steel Rod)

Standard

ASTMA276, ASTMA484/A484M, DIN17440, JlS64304, GB1220—92, etc.

Material

201 stainless steel round bar, 304l stainless steel round bar, 409 stainless steel bar, cold rolled stainless steel bar, austenitic stainless steel bar, duplex 2205 round bar, etc.

Shape

The shape of Stainless Steel Bar:
Stainless Steel Round Bar, Stainless Steel Flat Bar, Ss Square Bar, Stainless Steel Angle Bar, Stainless Hex Bar, Stainless Steel Channel Bar, etc

ss bar sizes

2mm stainless steel bar, 10mm stainless steel bar, 12mm ss bar, 20mm bar stainless, 50mm stainless bar

Manufacturer:

Tisco steel, Posco steel, Ttss, Bao steel, etc
Application of Stainless Bar
●First, the marine field
Now the marine world in my country is developing very rapidly. Whether it is in the search of the seabed or in the application and promotion of products, the use of stainless steel bars can achieve a good anti-corrosion effect. Everyone knows that if steel products are placed in water, it is easy to rust, especially when iron products come into contact with seawater and are affected by oxidation, it is easy to cause rust and other bad conditions.
Therefore, in the face of this phenomenon, stainless steel can be used for application. The carbon content of this bar is low, so the corrosion resistance will be greatly enhanced, thereby ensuring that more manufacturers and processors apply Get further promotion in the process.
●Second, the field of auto-processing parts
Nowadays, people's living standards are getting better and better, and cars have become a means of transportation for many friends. The stainless steel rod is used to place it in the exhaust, which has a good high-temperature resistance effect, so as to ensure a better exhaust emission effect during the operation of the car. This kind of anti-high temperature magical effect is more conducive to the operator in the application field to be further enhanced in terms of quality so that every detail of the car can be handled quite well.
●Third, the boiler field
Now in many areas in the north, boilers are still used for heating. In the face of this high-temperature industry, in order to ensure that the product has made technical progress after application, it may be better to choose stainless steel bars for technical processing, so as to better complete the Boiler operation to achieve better heating efficiency.
Why choose Huaxiao Stainless Steel Bar?
●Export Experience in Stainless Steel Bar
Huaxiao Stainless Steel provides high-quality stainless steel bars and has more than 13 years of experience in exporting stainless steel bars. Stainless steel bars mainly include stainless steel black bars; bright bars; grinding bars; square bars; hexagonal bars; special-shaped bars; free-cutting bars, etc. 
●The Stainless Steel Bar price is moderate: 
We export a large number of 303 stainless steel round bars and super duplex bars for a long time, so we signed a long-term cooperation contract with the stainless steel bar manufacturer which provided us with the most competitive price.
If you happen to want to buy stainless steel bars, please contact me as soon as possible.
●Quality Assurance: 
We have professional QC, they will go to the factory to inspect the product quality. Generally, after the customer places an order, our QC staff will go to the factory to track the production of the product. Once a product quality problem is found, we will propose improvements, take out the poor quality products, and re-produce.
Although we cannot guarantee that the stainless steel bar price is lower than others, we must ensure that the quality of our ss bars for sale is higher than that of other factories while controlling ss bar costs.
What is the stainless bar?
Stainless steel bar is a simple cross-section profile, generally delivered in straight strips. According to the cross-sectional shape, the types of bars are divided into round, square, hexagonal, and architectural threaded steel bars. Stainless steel rod forming methods are mainly divided into continuous casting, hot rolling, forged stainless steel rods, and cold drawing. Nowadays, there are many continuous casting and rolling. Single continuous casting is generally used for pipe making, and most of the machining methods are hot rolling, Forged and cold drawn.
The latter is a periodic cross-section profile, sometimes called a ribbed steel bar. The most important cross-sectional shape of the bar is still around. It is generally believed in foreign countries that the cross-sectional diameter of the bar is Φ9~300mm. In domestic production, it is recognized by convention that the product range of the bar workshop is Φ10~50mm in cross-section.
How to bend stainless steel bars?
Due to the needs of users, we may need to bend the stainless steel bar before it can be used. We usually buy a bending machine. If the bending machine is not available or cannot be used, we need to use an oxygen-acetylene torch to add stainless steel bars, and then heat the area that needs to be bent.
Polish stainless steel bar
The stainless steel bars we export are processed by professional technicians. We will polish any stainless steel bars. Also, provide you with quality service. We can also cut your steel bars to a certain size, grind off the rough edges, and then weld or process the materials to assist your manufacturing process. CMPI is good at custom and unique work, so please contact us immediately and let me tell you how to choose stainless steel bars!