NO.4 Stainless Steel Sheets Supplier
Film: PVC, PE, PI, Laser PVC, 20um-120um
Thickness: 0.3mm – 20mm
Width: 300mm – 1500mm, Custom Cut Width as Per Requirement and the narrowed products pls check in strip products
Grade: 304 316L 201 202 430 410s 409 409L
Product Description
---
1. Straight silk ( Hair Line ) thread is the uninterrupted grain from top to bottom. Generally, the workpiece of the fixed wire drawing machine can be moved back and forth.
2. The nylon pattern is composed of different lengths and lengths. Because the nylon wheel is soft in texture, it can grind uneven parts and reach the nylon pattern.
3, snow pattern( NO.4 ) is now the most popular one, composed of few specifications, and can be achieved with insect-like sandpaper.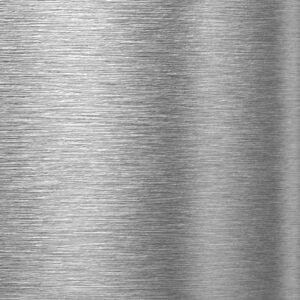 The cylinder's surface can be applied to the lathe or grinder. It only takes surface treatment. It can be clamped with abrasives and then the top lathe is polished with cloth and an adhesive strip. If the accuracy and surface roughness is large, the milling machine is required. Polished. The drawing process is very particular in stainless steel's use, and also the application and process are required.
Under ordinary circumstances, it is imperative to fix and revive the wire drawing on process equipment to produce the final result and the total drawing result. Straight oil: It ought to mean oil directly cord, drawing after oil grinding, the surface of the ink is brighter after the ink, and then a layer of wire drawing, which is a type of frosting, also belongs to the surface cure, today includes a complete roll of ink attracted compared with regular cable drawing, the oil-grinding straight cable has the advantages of clear brushed texture, neat texture, good gloss, and excellent overall impact, and is commonly utilized in elevator decoration and other gear using higher surface requirements.
After the surface is drawn, the raw material sheet is usually treated. After the surface of the original board is created of NO.4 (snowflake) or HL (brushed), the final product is processed (die, deep drawing, etc.). Following the processing system, the product can maintain the surface effect of the board.
Production Range :
Finish: No.3, No.4, No.5, No.8, SB, Color coating, #3, #4, #8
Film: PVC, PE, PI, Laser PVC, 20um-120um
Thickness: 0.3mm – 20.0mm
Width: 300mm – 1500mm, the narrowed products pls check in strip products
Grade: 304 316L 201 202 430 410s 409 409L
Main grade description in different standard
ASTM

DIN / EN

JIS

GB

ISO Name

Other

S20100

201

1.4372

SUS201

S35350

X12CrMnNiN17–7-5

J1 L1 LH 201J1

S20200

202

1.4373

SUS202

S35450

X12CrMnNiN18–9-5

202 L4, 202 J4, 202 J3

S30400

304

1.4301

SUS304

S30408

X5CrNi18-10

06Cr19Ni10

0Cr18Ni9

S31603

316L

1.4404

SUS316L

S31603

X2CrNiMo17-12-2

022Cr17Ni12Mo2 00Cr17Ni14Mo2

S40900

409

–

SUH409

S11168

X5CrTi12

0Cr11Ti

S40910

409L

1.4512

SUH409L

S11163

X2CrTi12

00Cr11Ti

022Cr11Ti

S41008

410S

1.4000

SUS410S

S11306

X6Cr13

–

S43000

430

1.4016

SUS430

10Cr17

X6Cr17

1Cr17
Main grade chemical components in different standard
| | | | | | | | | | |
| --- | --- | --- | --- | --- | --- | --- | --- | --- | --- |
| 201 | C % | Si% | Mn % | P % | S % | Ni % | Cr % | N % | Mo % |
| ASTM | 0.15 | 1.00 | 5.5-7.5 | 0.050 | 0.030 | 3.5-5.5 | 16.0-18.0 | 0.25 | – |
| DIN/EN | 0,15 | 1,00 | 5,5-7,5 | 0,045 | 0,015 | 3,5-5,5 | 16,0-18,0 | 0,05-0,25 | – |
| JIS | 0.15 | 1.00 | 5.5-7.5 | 0.060 | 0.030 | 3.5-5.5 | 16.0-18.0 | 0.25 | – |
| GB | 0.15 | 1.00 | 5.5-7.5 | 0.050 | 0.030 | 3.5-5.5 | 16.0-18.0 | 0.05-0.25 | – |
| 202 | C % | Si% | Mn % | P % | S % | Ni % | Cr % | N % | Mo % |
| ASTM | 0.15 | 1.00 | 7.5-10.0 | 0.060 | 0.030 | 4.0-6.0 | 17.0-19.0 | 0.25 | – |
| DIN/EN | 0,15 | 1,00 | 7,5-10,5 | 0,045 | 0,015 | 4,0-6,0 | 17,0-19,0 | 0,05-0,25 | – |
| JIS | 0.15 | 1.00 | 7.5-10.0 | 0.060 | 0.030 | 4.0-6.0 | 17.0-19.0 | 0.25 | – |
| GB | 0.15 | 1.00 | 7.5-10.0 | 0.050 | 0.030 | 4.0-6.0 | 17.0-19.0 | 0.05-0.25 | – |
| 304 | C % | Si% | Mn % | P % | S % | Ni % | Cr % | N % | Mo % |
| ASTM | 0.08 | 0.75 | 2.00 | 0.045 | 0.030 | 8.0 – 10.5 | 18.0-20.0 | 0.10 | – |
| DIN/EN | 0,07 | 1,00 | 2,00 | 0,045 | 0,015 | 8,0 – 10,5 | 17,5-19,5 | 0,10 | – |
| JIS | 0.08 | 1.00 | 2.00 | 0.045 | 0.030 | 8.0 – 10.5 | 18.0-20.0 | – | – |
| GB | 0.08 | 1.00 | 2.00 | 0.045 | 0.030 | 8.0 – 10.0 | 18.0-20. 0 | – | – |
| 316L | C % | Si% | Mn % | P % | S % | Ni % | Cr % | N % | Mo % |
| ASTM | 0.030 | 0.75 | 2.00 | 0.045 | 0.030 | 10.0-14.0 | 16.0-18.0 | 0.10 | 2.00-3.00 |
| DIN/EN | 0,030 | 1,00 | 2,00 | 0,045 | 0,015 | 10,0-13,0 | 16,5-18,5 | 0,10 | 2,00-2,50 |
| JIS | 0.030 | 1.00 | 2.00 | 0.045 | 0.030 | 12.0-15.0 | 16.0-18.0 | – | 2.00-3.00 |
| GB | 0.030 | 0.75 | 2.00 | 0.045 | 0.030 | 10.0-14.0 | 16.0-18.0 | 0.10 | 2.00-3.00 |
| 409 | C % | Si% | Mn % | P % | S % | Ni % | Cr % | N % | Ti % |
| ASTM | 0.08 | 1.00 | 1.00 | 0.045 | 0.03 | 0.50 | 10.5-11.7 | – | 6*C% – 0.75 |
| DIN/EN | – | – | – | – | – | – | – | – | – |
| JIS | 0.08 | 1.00 | 1.00 | 0.040 | 0.030 | – | 10.5-11.7 | – | 6*C% – 0.75 |
| GB | 0.08 | 1.00 | 1.00 | 0.045 | 0.030 | 0.60 | 10.5-11.7 | – | 6*C% – 0.75 |
| 409L | C % | Si% | Mn % | P % | S % | Ni % | Cr % | N % | Ti % |
| ASTM | 0.03 | 1.00 | 1.00 | 0.040 | 0.020 | 0.50 | 10.5-11.7 | 0.03 | 6*(C+N)-0.5 |
| DIN/EN | 0.03 | 1.00 | 1.00 | 0.040 | 0.015 | – | 10.5-12.5 | – | 6*(C+N)-0.65 |
| JIS | 0.03 | 1.00 | 1.00 | 0.040 | 0.030 | – | 10.5-11.7 | – | 6*C% – 0.75 |
| GB | 0.03 | 1.00 | 1.00 | 0.040 | 0.020 | – | 10.5-11.7 | 0.03 | Ti≥8*(C+N) |
| 410S | C % | Si% | Mn % | P % | S % | Ni % | Cr % | N % | Mo % |
| ASTM | 0.08 | 1.00 | 1.00 | 0.040 | 0.030 | 0.60 | 11.5-13.5 | – | – |
| DIN/EN | 0,08 | 1,00 | 1,00 | 0,040 | 0,015 | – | 12,0-14,0 | – | – |
| JIS | 0.08 | 1.00 | 1.00 | 0.040 | 0.030 | – | 11.5-13.5 | – | – |
| GB | 0.08 | 1.00 | 1.00 | 0.040 | 0.030 | 0.60 | 11.5-13.5 | – | – |
Main grade mechanical property in different standard
| | | | | | | | |
| --- | --- | --- | --- | --- | --- | --- | --- |
| 201 | Y.S./Mpa ≥ | T.S./Mpa ≥ | E.L./% ≥ | HB ≤ | HRB ≤ | HBW ≤ | HV ≤ |
| ASTM | 260 | 515 | 40 | – | 95 | 217 | – |
| JIS | 275 | 520 | 40 | 241 | 100 | – | 253 |
| GB | 205 | 515 | 30 | -  | 99 | – | -  |
| 202 | Y.S./Mpa ≥ | T.S./Mpa ≥ | E.L./% ≥ | HB ≤ | HRB ≤ | HBW ≤ | HV ≤ |
| ASTM | 260 | 620 | 40 | – | – | 241 | – |
| JIS | 275 | 520 | 40 | – | 95 | 207 | 218 |
| GB | – | – | – | – | – | – | – |
| 304 | Y.S./Mpa ≥ | T.S./Mpa ≥ | E.L./% ≥ | HB ≤ | HRB ≤ | HBW ≤ | HV ≤ |
| ASTM | 205 | 515 | 40 | – | 92 | 201 | – |
| JIS | 205 | 520 | 40 | 187 | 90 | – | 200 |
| GB | 205 | 515 | 40 | – | 92 | 201 | 210 |
| 316L | Y.S./Mpa ≥ | T.S./Mpa ≥ | E.L./% ≥ | HB ≤ | HRB ≤ | HBW ≤ | HV ≤ |
| ASTM | 170 | 485 | 40 | – | 95 | 217 | – |
| JIS | 175 | 480 | 40 | 187 | 90 |   | 200 |
| GB | 170 | 485 | 40 | – | 95 | 217 | 220 |
| 409 | Y.S./Mpa ≥ | T.S./Mpa ≥ | E.L./% ≥ | HB ≤ | HRB ≤ | HBW ≤ | HV ≤ |
| ASTM | – | – | – | – | – | – | – |
| JIS | 175 | 360 | 22 | 162 | 80 | – | 175 |
| GB | – | – | – | – | – | – | – |
| 409L | Y.S./Mpa ≥ | T.S./Mpa ≥ | E.L./% ≥ | HB ≤ | HRB ≤ | HBW ≤ | HV ≤ |
| ASTM | 170 | 380 | 20 | – | 88 | 179 | – |
| JIS | 175 | 360 | 25 | 162 | 80 | – | 175 |
| GB | 170 | 380 | 20 | – | 88 | 179 | 200 |
| 410S | Y.S./Mpa ≥ | T.S./Mpa ≥ | E.L./% ≥ | HB ≤ | HRB ≤ | HBW ≤ | HV ≤ |
| ASTM | 205 | 415 | 22 | – | 89 | 183 | – |
| JIS | 205 | 410 | 20 | – | 88 | 183 | 200 |
| GB | 205 | 415 | 20 | – | 89 | 183 | 200 |