Cost:
the chrome ore market was running at a high level on October 20, the spot price of 40-42% concentrate in South Africa in Tianjin Port was 50-51 yuan/ton, and the futures price was 230 US dollars/ton. Turkey 46-48% refined powder spot 58-59 yuan / ton, futures 325 US dollars / ton. Inner Mongolia high-carbon ferrochromium natural block cash ex-factory price including tax 8500-8700 yuan / 50 basis ton; Sichuan 8500-8700 yuan / 50 basis ton.
Affected by the strike in South Africa, the supply of chrome ore continued to be tight, and the spot transaction price rose. Power cuts in South Africa and port shipments were blocked, resulting in an increase in the production cost of ferrochromium plants. The factory's profit-making mentality was weak. The production efficiency is low, and the market price is on the strong side.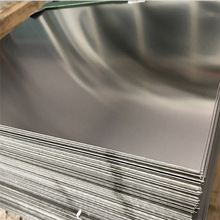 Supply: 
According to the survey results at the beginning of the month, 40 domestic stainless steel mills scheduled crude steel production of 2.969 million tons in October, of which 400 series were 463,000 tons, which is expected to increase by 17.0% month-on-month. According to huaxiao's latest understanding, the stainless steel plant was affected by the purchase of raw materials, and the actual production of the steel plant in October was less than the planned increase.
the Inventory of stainless steel 400 series:
 On October 20, 2022, the total inventory of new-caliber Wuxi stainless steel was 417,900 tons, an increase of 0.74% week-on-week and a year-on-year decrease of 2.89%. Among them, the inventory of 400 series was 66,900 tons, down 7.75% from the previous week and down 19.87% from the same period last year. The 400 series cold rolling decreased by 4.97%, and the 400 series hot rolling decreased by 15.70%. Near the end of the month, the agents of large factories in Northwest China and North China began to settle and pick up the goods one after another, and the cold and hot rolling were all in the state of destocking during the week.
Summary: 
The spot transaction of chrome ore has moved up, the spot of ferrochrome zero orders is tight, and the price is relatively strong. Affected by this, the increase of stainless steel mills is less than expected, and the increase of the settlement price of steel mills drives the market price to rise, although the terminal demand has not improved , but there is still room for price rebound in the case of inventory decline.
If you have the need to buy stainless steel, or other need to know, please feel free to Contact Us.