Stainless steel strips, also called Ss strip, stainless strip, or stainless steel strip coil.
Huaxiao stainless steel strip suppliers can export them to various countries with different materials and sizes. If you are buying stainless strips of regular size and material, and you don't have enough delivery time for the stainless steel strips suppliers&manufacturers, when you need fast delivery, please contact us to buy ss strips, we have a large inventory of ss strip stock.
Generally, steel coils with lower than normal width are called narrow strips. A stainless steel coil with a normal width of 1000 mm becomes a stainless steel coil, and a stainless steel coil with a width of less than 1000 mm can be called a stainless steel narrow strip.
Features of Haxiao Stainless Steel Strip
Contents

Precision stainless steel strip

Cold-rolled stainless steel strip

Range specification

0.02≤Hardness≤0.5mm

Hardness≥0.3mm

 

Thickness tolerance

Thickness≤0.1mm  ±2.5μm

Thickness≤0.5mm  ±5μm

Thickness≤0.6mm  ±40μm

Thickness≤1.0mm  ±50μm

Uniformity of hardness

±10HV

No requests

Width tolerance

Width≤30mm  ±0.015mm

Width≤100mm ±0.03 mm

Width≤250mm ±0.05 mm

Width≤610mm ±0.1 mm

Width≤1524mm +5mm

Straightness

1-2 IU

Min 3 IU

The Burr height and edge quality

Thickness 0.02-0.1mm  ≤6%

Thickness 0.1-0.5mm   ≤5%

There are special requirements for deburring or round-edged strip steel

Thickness 0.4mm  Burr height 0.03mm

Thickness 3.0mm  Burr height 0.09mm

No requests
Process classification of Stainless Steel Strip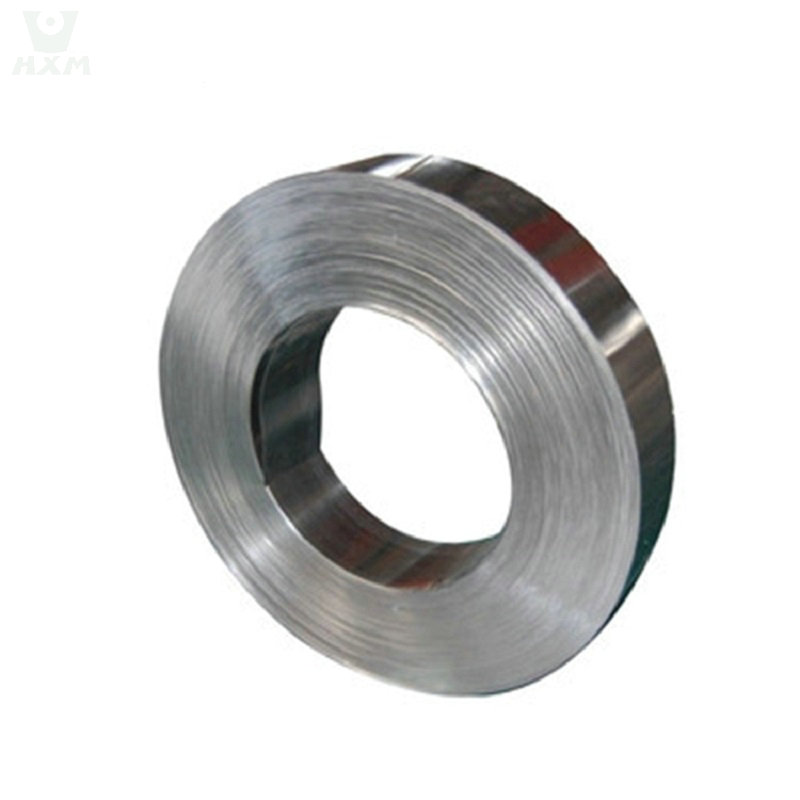 Cold-rolled steel strip refers to the use of hot-rolled steel strip and steel plate as raw materials, which are rolled into strip steel and sheet steel by a cold rolling mill at room temperature. Generally, the thickness is 0.3-3mm and the width is 100-2000mm.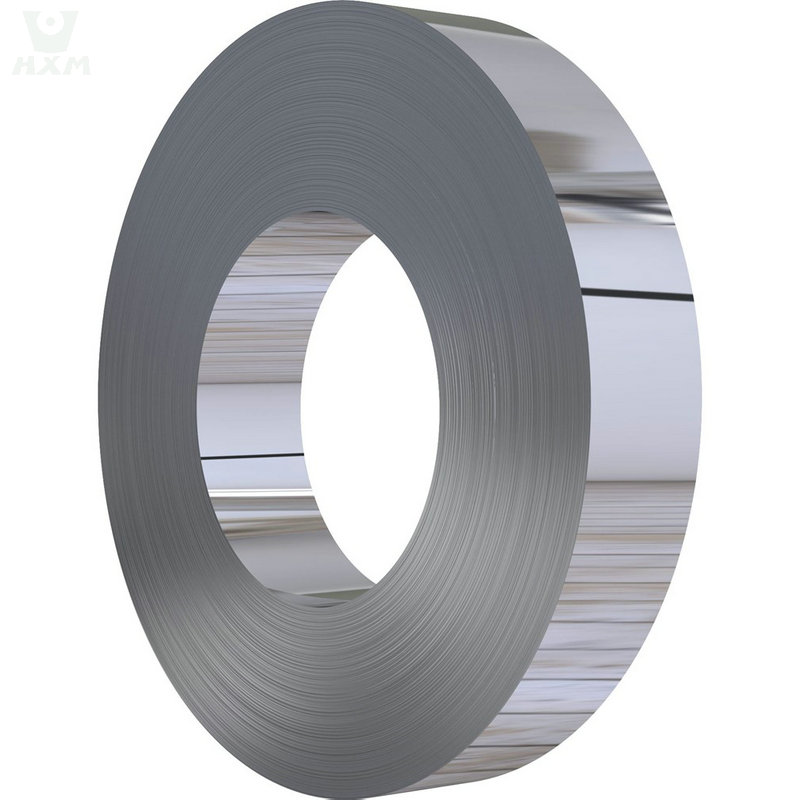 Hot-rolled steel strip generally refers to coiled steel with a thickness of 1-20mm, and a width of 600-2000mm. Hot-rolled steel strip can be used directly as hot-rolled steel sheet, or cold-rolled steel strip can be supplied as billet.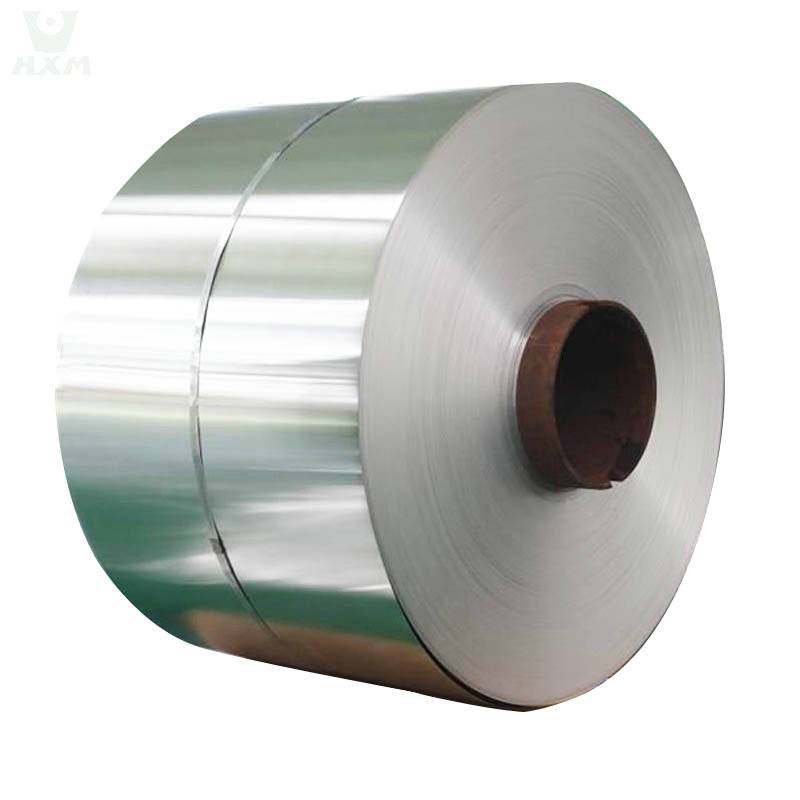 The difference between precision stainless steel precision strip and ordinary stainless strip is that the thickness is less than 0.3 mm, our company can provide thinner 0.02 mm precision stainless steel strip. 
Specifications of Stainless Steel Narrow Coil
Item

Stainless Steel Strip(Hot Rolled Stainless Steel Strip, cold rolled stainless steel strip, precision stainless steel strip)

Standard

ASTM A240, JIS G4304, G4305, GB/T 4237, GB/T 8165, etc

Material

301 stainless steel strip, 304 stainless strips, 430 stainless steel strip, 420 stainless metal strips, 321 stainless steel strip roll,  310 SS strips, 410s stainless strip, 316 stainless steel strip coil, etc

Surface

Finish of stainless steel Strip:
NO.1, 2B, Polished stainless steel strips: BA, 2BA, NO.4, NO.8, 8K, mirror; perforated stainless steel strip, checkered, embossed, HL, color, sandblast, etching, etc

Thickness

0.02~3mm. as customers' request

Width

3.0mm-650mm, etc.as customers' request

Length

as customers' request

Manufacturer:

Tisco steel, Posco steel, Ttss,Bao steel, etc
Applications of Stainless Strips
●chemical & food processing industries
●construction & building materials
●automobile industries
●air conditioning & refrigeration
●washers industries
●electronic product
Automotive Industries
Cold Rolled Stainless Steel Strips is one of the popular products in automobile industries that is used for body panels and other automotive components. Using stamping methods the cold-rolled stainless steel strips can be formed into required shape panels or other required components.
Building & Construction Materials
Stainless Steel products are most broadly used and can be easily recycled. There are different manufacturing technologies for producing high-quality stainless steel strips that offer great advantages to the building and construction industries. Stainless Steel Strips are used to make the structure of buildings or constructions and also used stainless steel strips for doors.
Electronic Product
Stainless steel precision strips have high strength, corrosion resistance, oxidation resistance, processability, wear-resistance, and beautiful decorative appearance, the application field of stainless steel precision strip steel is still expanding and extending, and it has been widely used in the aerospace, petrochemical industry Pillar industries such as automobiles, textiles, electronics, home appliances, computers, and precision machining.
Why choose Huaxiao?
◆ Material Advantage
With the whole process flow of advanced stainless steel technology and equipment, it can provide superior material for precise stainless steel strips.
◆ Facilities Advantage
Our stainless steel strip factory has advanced facilities in China.
◆ Technology Advantage
Experienced team and strongest R&D capability among Chinese stainless steel strip suppliers.
◆ Product Advantage
The thinnest stainless steel strip in china(0.02mm).
The highest tensile strength reaches 2100N/mm2.
The narrowest width reaches 3mm.
Producing good high-carbon martensite steel, which fills the domestic blank.
Producing superior high accuracy Nickel base alloy, Titanium alloy, and other alloys.
Stainless Steel Strips: The Ultimate FAQ Guide
What is cold rolled metal strip?
Cold-rolled steel strip is made of hot-rolled coils as raw materials, which are rolled at room temperature below the recrystallization temperature, including plates and coils, which can be produced by many domestic steel plants such as Baosteel, Wuhan Iron and Steel, and Anshan Iron and Steel. Among them, the one delivered in pieces is called steel plate, also called box plate or flat plate; the one that is very long and delivered in coils is called steel strip, also called a coil.
How do divide stainless steel coils into stainless steel strips?
We use slitting machines to cut the width of the Stainless steel coil into different widths, When the width of the stainless steel coil is less than 1000mm, we call the stainless steel coil a stainless steel coil strip. Divide stainless steel coils according to the width of the narrow stainless steel strip specified by the customer to meet customer requirements.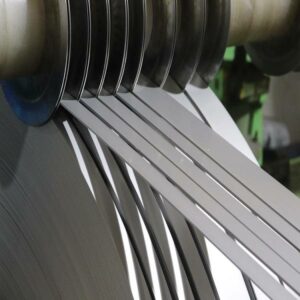 The difference between cold rolled stainless steel strip and hot rolled stainless steel strip
1. The cold-rolled stainless steel strip has good strength and yield, and the hot-rolled stainless steel strip has good ductility and toughness.
2. The surface quality, appearance, and dimensional accuracy of cold-rolled stainless steel strips are better than those of hot-rolled stainless steel strips.
3. The thickness of cold-rolled stainless strips is ultra-thin, and the thickness of hot-rolled stainless steel strip is relatively large.
What is the difference between ss strip, stainless steel surplus coil, and stainless steel sideband?
For stainless steel coils, a bundle of stainless steel coils should be opened and cut into flat plates. According to customer needs, the entire coil may not be cut. Then the remaining part to be rolled back is called Yujuan.
Stainless steel sidebands can also be called stainless steel side wires. Generally, the edges of the coils that have just been shipped from the factory are uneven and need to be trimmed. That is, cut off the irregular edges. The cut part is called the side wire. It is usually rolled.