HL Stainless Steel Sheet Supplier
Finish: No.3, HL, No.5, No.8, SB, Color coating, #3, #4, #8
Film: PVC, PE, PI, Laser PVC, 20um-120um
Thickness: 0.3mm – 3.0mm
Width: 300mm – 1500mm, the narrowed products pls check in strip products
Grade: 304 316L 201 202 430 410s 409 409L, etc.
Product Description of Hairline Stainless Steel
---
HL finish generally is floor as 150# – 320# abrasive paper, the detail grind # can be select by actual application requirement as a customer, the grinds method comprise dry polish, oil polish, and the popular way is an oiled polish with better effect, even the oiled manner with a higher price. Called, brushed and the hairline would be the similar idea, in stainless steel field is a grain be utilized in much more and equipment/elevator and machinery board. HL steel, the title is stainless steel steel, likewise be known as brushed stainless steel matte, there are many kinds of names. Is a stainless steel surface cure.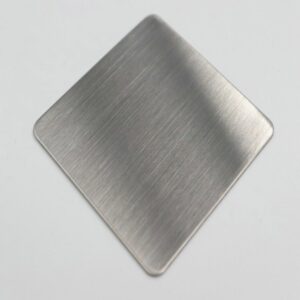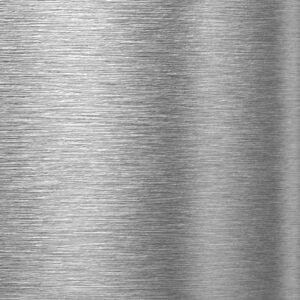 Sometimes we call NO.4 snowflake sand, it is a short pattern compared to HL, NO.4 widely be used in kitchen equipment.
It can identify easily by eyes between HL and NO.4 but seemed a little difficult for laymen.
Production Range :
Finish: No.3, HL, No.5, No.8, SB, Color coating, #3, #4, #8
Film: PVC, PE, PI, Laser PVC, 20um-120um
Thickness: 0.3mm – 3.0mm
Width: 300mm – 1500mm, the narrowed products pls check in strip products
Grade: 304 316L 201 202 430 410s 409 409L
Main grade description in different standard
ASTM

DIN / EN

JIS

GB

ISO Name

Other

S20100

201

1.4372

SUS201

S35350

X12CrMnNiN17–7-5

J1 L1 LH 201J1

S20200

202

1.4373

SUS202

S35450

X12CrMnNiN18–9-5

202 L4, 202 J4, 202 J3

S30400

304

1.4301

SUS304

S30408

X5CrNi18-10

06Cr19Ni10

0Cr18Ni9

S31603

316L

1.4404

SUS316L

S31603

X2CrNiMo17-12-2

022Cr17Ni12Mo2 00Cr17Ni14Mo2

S40900

409

–

SUH409

S11168

X5CrTi12

0Cr11Ti

S40910

409L

1.4512

SUH409L

S11163

X2CrTi12

00Cr11Ti

022Cr11Ti

S41008

410S

1.4000

SUS410S

S11306

X6Cr13

–
Production Process and Feature
Hairline stainless steel sheets due to their cosmetic impact and rust resistance are far superior to normal stainless steel, so its use resistance, scratch resistance, and clean resistance are also quite powerful, Machinability and other elements of operation are as prevalent as stainless steel, therefore, it is going to turn into a replacement for normal stainless steel goods and input into all sectors which use stainless steel. The hairline stainless steel appears to be therefore convenient and ordinary in comparison to the hairline stainless steel that is colored and widely used for all sorts of outdoor and indoor decoration.