Stainless Steel Wire For Spring Trian Supplier
Size: Diameter 0.2mm-5.5mm, 5.5mm-12mm
Standard: GB1220, ASTM A 484/484M, EN 10060/ DIN 1013 ASTM A276, EN 10278, DIN 671
Main Grade: 201, 304, 316, 316L, 310s, 409, 430
Finish: Black, NO.1, mill finish, cold draw
Product Description
---
Stainless steel spring wire means steel is especially utilized to fabricate springs and elastic elements because of its elasticity in the quenched and tempered state. The elasticity of steel is dependent upon its elastic deformation ability, that is, within the designated range, the elastic deformation capacity makes it endure a certain load, and no permanent deformation occurs after the load is removed.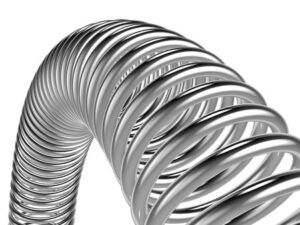 Production Range :
Size: Diameter 0.2mm-5.5mm, 5.5mm-12mm
Standard: GB1220, ASTM A 484/484M, EN 10060/ DIN 1013 ASTM A276, EN 10278, DIN 671
Main Grade: 201, 304, 316, 316L, 310s, 409, 430
Finish: Black, NO.1, mill finish, cold draw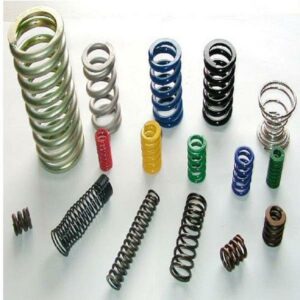 Main grade description in different standard
ASTM

DIN / EN

JIS

GB

ISO Name

Other

S20100

201

1.4372

SUS201

S35350

X12CrMnNiN17–7-5

J1 L1 LH 201J1

S20200

202

1.4373

SUS202

S35450

X12CrMnNiN18–9-5

202 L4, 202 J4, 202 J3

S30400

304

1.4301

SUS304

S30408

X5CrNi18-10

06Cr19Ni10

0Cr18Ni9

S31603

316L

1.4404

SUS316L

S31603

X2CrNiMo17-12-2

022Cr17Ni12Mo2 00Cr17Ni14Mo2

S40900

409

–

SUH409

S11168

X5CrTi12

0Cr11Ti

S31008

310S

1.4951

SUS310S

S31008

X12CrNi23-12

06Cr25Ni20

0Cr25Ni20

S41008

410S

1.4000

SUS410S

S11306

X6Cr13

–

S43000

430

1.4016

SUS430

10Cr17

X6Cr17

1Cr17
Production Process and Feature
---
Stable linearity (elastic width, height); Consistent surface quality, excellent post-processing functionality
Tensile Strength – Provides consistent spring formability.
Surface Treatment and Soap Coating – Lubricates and aids spring forming while running at high speed through a spring former, providing good spring winding characteristics.
Cast & helix – Provides maximum product performance.
Huaxiao offers stainless steel spring wire as well as precision-drawn stainless steel wire. Huaxiao is a premier wire and strip service center with thousands of stainless steel wires in stock. Our stainless steel round wires are used in many applications and industries including Springs, Aerospace, Automotive, Electronics, Medical, Oil & Gas, and more. Huaxiao offers a wide range of alloys and a variety of packaging options. We have a large inventory of alloys and sizes, as well as precision drawing capabilities in sizes from 0.001″ to 0.875″.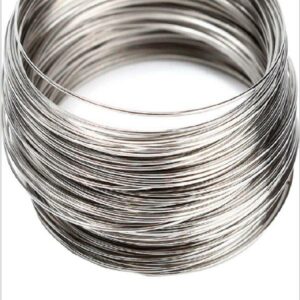 If you don't see the grade or temper you need, please contact us.
Application
---
Different springs from the automotive, electronics, electrical, and civil industries. Significant clients: world-renowned Kato spring (Japan), European vendors And several domestic spring factories